Art: Spaced: Season 1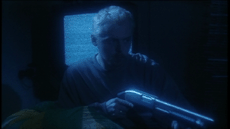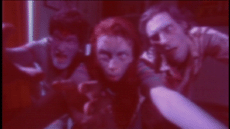 Art SYNOPSIS:

Tim's been up playing Resident Evil all night on a drug comedown and has to deal with Daisy's reaction to a pile of failed job applications and one requesting her for an interview that day for the magazine Flaps.
While she goes off to get some research done to prepare for her interview Tim then has to deal with Brian who pops round to pick up a letter Tim "accidentally" opened. It's an invitation to a new play from Brian's former avante garde media collaborator and non gender specific friend Vulva who ended their partnership acrimoniously.
Having been given a joint by Tim that both helps and hinders the paranoia for her impending meeting Daisy walks into the interview from hell and Brian tries to psyche himself up to meeting his old friend Vulva.
Daisy tries to cheer her failure up by supporting Brian when he goes to Vulva's play and Tim comes along for the free booze. Brian tries to deal with re-meeting his old friend and Tim tries to deal with his drugged out video game hallucinations and Daisy comes up with an idea to get back at her interviewers.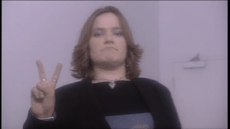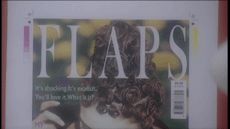 Art CAST & CREW

Stars:

Tim Bisley: Simon Pegg
Daisy Steiner: Jessica Stevenson
Mike Watt: Nick Frost
Brian Topp: Mark Heap
Marsha Klein: Julia Deakin

Guest Stars:
David Walliams - Vulva
Paul Kaye - Hoover
Claire Rushbrook - Yolanda
Melissa Lloyd - Linda
Brett Wilson - Theatre Doorman

Production Staff:

Writers - Simon Pegg & Jessica Stevenson
Director - Edgar Wright
Executive Producer - Humphrey Barclay
Executive Producer - Tony Orston
Line Producer - Karen Beever
Producer - Gareth Edwards
Producer - Nira Park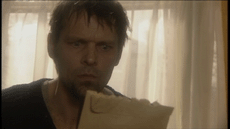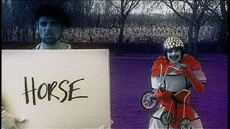 Art REVIEWS:

Goldby

Art comes in many forms but this is the Spaced form and it's layered with double the jokes than the last two episodes sandwiched together. But that's not to say the last two were light on. It's just got a lot of gags crammed into the storyline, Brian's story takes centre stage as we find out about a "friend" from his past and his reluctance to meet up again with someone who so dominated and directed his life.
Daisy's story follows her impending and ill fated interview for a position on a high powered and profile women's magazine (who hasn't had awful interviews like this one) and Tim's story coming down from some cheap speed and getting over involved in the Resident evil game frames both story lines and gives the brilliant opening set pieces as Tim takes on Zombies in the flat with a shotgun. A scene that proved the inspiration to Pegg and director's Wrights first film Shaun Of The Dead.
Mike and Marsha make cameo appearances, Mike also coming down from the same speed as Tim and lost In London and Marsha who turns up in the audience at Vulva's theatre performance. All praise to David Walliams pre Little Britain fame playing painted pretentious and arrogant artist Vulva. Probably the only actor / comedian who could've been cast as the character.
Note that Tim seems probably at his most scathing and uncaring in this episode but let's blame that on his drugs but it lends to his killer one liners...the one about Brian's waistcoat is awesome.
Favourite bits:
Brian doing his Travis Bickle impersonation in the mirror warming up to seeing his friend Vulva.
Brian arguing with the doorman to the theatre in a reverse of the usual nightclub Doorman not letting more people in policy.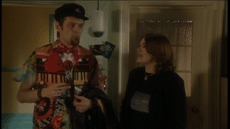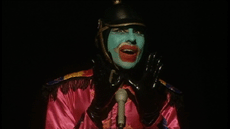 Return from Art to Spaced

or

Return to the Old TV Shows home page