Beginnings: Spaced: Season 1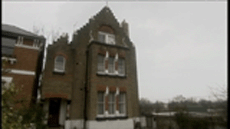 Beginnings SYNOPSIS:

Tim Bisley is being thrown out of his now ex-girlfriend Sarah's house, after she decided to dump him and start a relationship with her boss. Daisy Steiner takes off from the squalid squat she's living in with a bunch of heavy drug users and both of them convene in a local South London cafe at the same table and notice each ons mutual interest in the renting classifieds.
Over the next couple of weeks Tim and Daisy frequent the same cafe getting to know each other better and compare flat hunting experiences until Daisy nearly has a meltdown over finding nowhere new to live. But then she spots an ad for a ninety pound a week flat for a professional couple only.
She convinces Tim to prentend to be a couple with her complete with elaborate back story of their "relationship" so they have a better chance of securing the flat. Despite some holes in their stories Tim and Daisy convince landlord Marsha Klein they're a couple and the move begins.
As the Beginnings of a new home are sown Tim and Daisy not only have to get used to each other but their new landlord Marsha who pops by unannounced for a fair few drinks and weird downstairs neighbour and conceptual artist Brian who's not entirely convinced Tim and Daisy are a couple.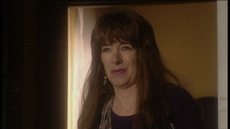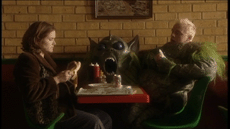 Beginnings CAST & CREW

Stars:

Tim Bisley: Simon Pegg
Daisy Steiner: Jessica Stevenson
Mike Watt: Nick Frost
Brian Topp: Mark Heap
Marsha Klein: Julia Deakin
Twist Morgan: Katy Carmichael
Miss Gatsby: Renee Roberts

Guest Stars:
Anna Wilson Jones - Sarah
James Lance - Richard
Peter Serafinowicz - Duane Benzie

Production Staff:

Writers - Simon Pegg & Jessica Stevenson
Director - Edgar Wright
Executive Producer - Humphrey Barclay
Executive Producer - Tony Orston
Line Producer - Karen Beever
Producer - Gareth Edwards
Producer - Nira Park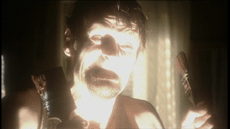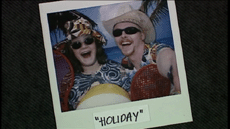 Beginnings REVIEWS:

Goldby

Beginnning, beginnings, where to begin? Well it's a great season and series opener for one of the more out there sitcoms of the new millenium. It establishes right away the premise of this series and what type of series it's going to be within the opening scenes.
The tight and word rich scripting of Pegg and Stevenson and the even tighter but yogurt smooth editing of director Edgar Wright make it appealing to the eye and ear straight away.It's look and feel set it up like a half hour short film with hip post Pullp Fiction filming style making things move along at a rapid rate without interfering with the plot and in fact inhancing it.
Beginnings sets out to do not much but what's in the episode title and give you a taste of things to come. The basic story is Tim and Daisy meeting for the first time and concocting a way to get ahead of the cattle drive of psychic London flat hunters by posing as a couple to get a flat.
Tim and Daisy's very detailed characters leave not much room for anything else but let you get to know them and like them. The elaborate back stories they review on each others lives to ensure they know enough about each other as a couple should to fool their eventual land lady is mor ethan some characters get in seven seasons of television series ably assisted by a montage and photos of the actors themselves.
The pop culture references, (Terminator 2 is mentioned is about the fourth or fifth line) and inner monologue asides come thick and fast too but relax and don't worry before you expect a joke it will be upon you and for all those twenty somethings out there it provides many moments of those "fun" moving memories.There's also some glimpses of Landlady Marsha's drunkeness, neighbour Brians weirdness and Tim's best friend Mikes violence will be like but they're mere celebrated cameos, Beginnings is Tim and Daisy's episode and needs to be solid foundation laid wait until the building commences.
Favourite bits: Tim's alusion to Daisy's two greatest fears becoming nasty mice spiders and the awesome Scooby Doo gag as they're unpacking. Mines a roaring 7/10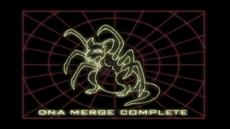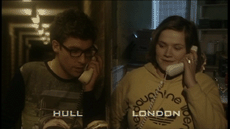 Return from Beginnings to Spaced

or

Return to the Old TV Shows home page