Change: Spaced: Season 2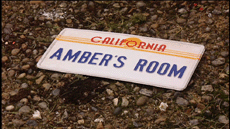 Change SYNOPSIS:

The gang is roused from morning slumber by Marsha and daughter Amber rowing which sees Amber leaving with her bags packed. While Mike and Daisy attempt to console an acceptant Marsha, Tim's yelling at young customers for liking Star Wars: The Phantom Menace gets him fired from Bilbo's comic shop.
Brian's lost all inspiration to paint and no one can help him. With Daisy Tim now both out of work they are forced to sign on at the Labour exchange to pay the rent. Tim's interview with a like minded Phantom Menace critic gets him his benefit cash straight away but Daisy is outwitted into confessing she's been on holiday instead of looking for jobs.
Compounding they're money problems, Mike who's giving them rent money, is offered Amber's old room as Marsha's new lodger. Tim secures a new position at a rival comic shop with a look-a-like boss but Bilbo wants him back. Daisy looks forced into joining a temp agency and Marsha finally comes up with the answer to Brian's creative block.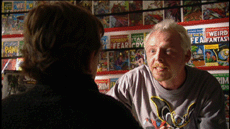 Change CAST & CREW

Stars:

Tim Bisley: Simon Pegg
Daisy Steiner: Jessica Stevenson
Mike Watt: Nick Frost
Brian Topp: Mark Heap
Marsha Klein: Julia Deakin
Twist Morgan: Katy Carmichael
Aida the Dog - Colin

Guest Stars:
Bill Bailey - Bilbo Bagshot
Martin Trenaman - Derek
Jeillo Edwards - Tims Unemployed Benefit Clerk
Derren Litten - Daisys Unemployed Benefit Clerk
Gemma Padley - Francesca
Clive Russell - Damien Knox
Rowena Cooper - Brian's Mum (voice only)
Jessica Stevenson - Amber's voice
Coral Lorne - Old Lady Who Gets Thrown Out of Social Benefit Office

Production Staff:

Writers - Simon Pegg & Jessica Stevenson
Director - Edgar Wright
Executive Producer - Lisa Clark
Executive Producer - Tony Orston
Line Producer - Karen Beever
Producer - Nira Park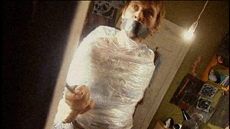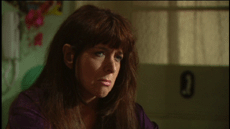 Change REVIEWS:

Goldby

Change is inevitable so it's been said. Episode 2 backs that argument, taking it up a notch in all respects it's the first of many changes this season as episode per episode things transform for the Spaced characters.
Just as we got the established status quo, with Daisy returning form overseas and the added revelation Mike's now staying in their flat something happens to just about everyone to alter the new order. The catalyst for all this is Tim who loses his job but then slips back into his old job by the conclusion being the only change doesn't touch much. Marsha is hit by her daughter Amber leaving for good after a row and the now jobless Tim and Daisy (honestly apart from banging out some articles in the last episode of series 1 we have never seen her work) lose the only money earner who could pay rent in their place when Mike becomes Marsha's lodger taking Amber's old room and Brian's inspiration to paint has dried up coincidentally as he has found happiness with Twist.
OK - maybe Brian doesn't go through much either as he's back to being angst ridden by episodes end BUT still keeps his girlfriend, the irony of being miserable and inspired has inspired him. Daisy goes through the biggest change after suffering the bite of the shafting chain of dole office bureaucracy she is forced to start temping although not displaying the best customer service manners in the world.
Of interesting note is Tim or rather Simon Peggs really gets to air his opinions of Star Wars The Phantom Menace through the script, not that I blame him and wraps up the gag from the start of the series and also gives us a chance to see more of Bill Bailey who really guests up the guest spot getting more screen time than previously. Love the gag of he and Tim finding workplace replacements for each other in Bilbo's old and Tim's new comic shops really there should have been a Spaced spin off starring Bilbo Bags and his comic shop with Tim and Daisy doing cameo's but then it may well be called Black Books II.
Still there's heaps to like in this episode, movie homages are toned down in this episode but there's a nice one to Back To The Future and there's plenty more flurries of characters inner monologue asides as Edgar Wright ramps up the place even more "just a tenner".
Things have changed but they'll keep on changing for the few half hours to come and keep getting better...well most of 'em.
6.5/10
Favorite Bits:
Daisy and the old woman's shared ousting at the bank and dole office.
Bill Bailey's scenes with Tim.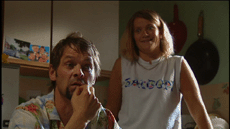 Return from Change to Spaced

or

Return to the Old TV Shows home page